Today is Doris Day's birthday. I
love
Doris Day. It is a joke with my family that Doris Day and I are
BFF's...
She just doesn't know it yet. ;)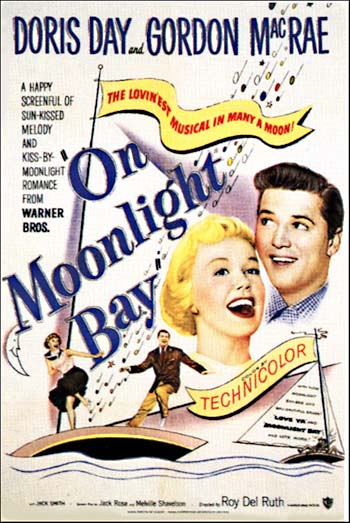 These two movies are some of Doris Day's earliest. The "Moon" Series pairs Doris up with Gordon MacRae in musical film gloriousness. :)
Calamity Jane is probably my family's favorite. From the moment that "Deadwood Stage" starts until Doris Day sings the "My Secret Love" reprise, it will capture your heart and you'll be singing the songs long after the movie has ended.
These are just a few of my favorite Doris Day movies. If you don't know who she is, or haven't seen any/many of her movies, then shame on you. ;)
Also, check out the "Doris Day Radio" station on Pandora. It's a daily listen for me.
Onto the long promised recipe picture post of my Protein Meal Replacement Frappe.
Ingredients:
And please, dear friends, don't make the error of buying the wrong coffee in your haste to make a quick trip to the grocery store while your husband is working out.
- 8 ice cubes
- 2 tbsp no calorie sweetener
- 1 scoop GNLD's GR2 Control Chocolate Dream meal replacement shake
- 1/4 cup 2% milk
- 3 tbsp Community Coffee Dark Blend ground coffee
- 1/2 cup water
It is important that you add the ingredients to the blender in the order they are listed in my recipe. Don't ask me why, but it does not taste the same if you don't. Trust me.
I use my Mr Coffee Cafe Frappe machine. I would assume that you could make the frappe to the same effect using a blender and adding 1/2 cup freshly brewed coffee. The Cafe Frappe simply does the brewing and blending in the same machine. I heart it (thank you, T!).
It is absolute yummy-ness. This past week I have made 2 batches at a time and put them in a clear 1 liter water jug that I got from Wal-mart for under $2. This honestly helped keep my appetite at bay from 6 am until noon. Between the supplements and the GR-2, I have noticed a significant change in my appetite. There are times when the only thing I want to eat is vegetables. Not a bad thing at all. ;o)
Let me know if you try it. Especially if you use the coffee pot/blender method or use a different protein drink mix. If you are interested in placing an order with GNLD. I am now a full fledged believer in the power of adding vitamins and natural supplements to your diet.
*
Calorie Count is based on a compilation of the nutritional facts on the labels of each of the products used. I am in no way being compensated for mentioning any of these products. These are my own personal views and opinions.