Ok, so it really isn't much of a vacation for me... BUT my parents and the lil guys will be coming to Disney World October 16-21(next week!).
I am beyond excited about this for many reasons. The main one being that I miss my family
terribly
and I can not wait for them to be here and get to see and experience some of the things I experience here everyday. It has been many, many years since my parents came to Disney World(early 1990's) so my younger brothers and sisters haven't gotten to come. That is probably one of the most exciting things in my opinion - getting to be here for their first views of the parks and helping create some of that magic for them. All 8 of us(me, trevor, mom, poppa, winnie, josh, d'lynn and caleb) will all be staying at the All-Star Music Resort. We opted for one of the value resorts because with my discount it was $100-$200 less per night than the other places which can accomodate a group of our size. During October they are also doing a special for cast members with the Disney Dining Plan. For adults it is $20.99 per night and somewhat cheaper for children(which Caleb only made by a year). This includes 1 table service meal, a quick service meal, and a snack per day. It's quite a steal considering you can't even eat at a table service restaurant for that price(unless, of course, you are dining on water and appetizers only). So we are VERY excited to be tasting some of the finer foods at Disney.
Here are some of the places we plan on eating: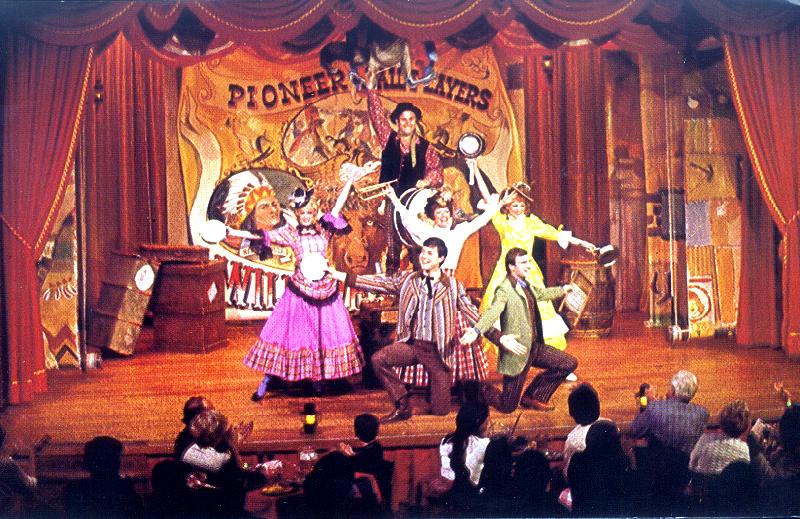 The Hoop dee Doo Musical Revue! We have category one seats which means we should have a really good view of the stage. I am really excited about this one. :)
Teppan Edo of Japan in Epcot. Trevor and I ate here on our honeymoon. Obviously it was good enough for us to want to go back. ;)
The Crystal Palace at the Magic Kingdom. Mom and I talked it over and thought it would be fun to do character dining and this is what we ended up choosing. I am even more excited about the fact that I know several people who are "friends with characters" at the Crystal Palace! Which means that I might get pictures with characters that I actually know which is always a fun experience.
We have one more dining reservation but I don't think we have decided what to do with that one yet. We shall see.
Work today but long (10.5 hours) but it went by farely quickly and that always makes work 100% better. Extra magic hours were tonight and I didn't get off until midnight. It is super late and I am headed to bed. Good night!