Welcome to my Friday Fail!
Hosted by: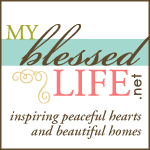 Wednesday at work, the henny penny and I got in a fight. And the henny penny won! A henny penny, you ask? Oh, you know, the big industrial sized pressure fryers. Our baskets at Chickfila have detachable handles. Honestly, they are NOT very well designed. The baskets slip loose from the handles and fall into the grease at least once a day.
I was just Wednesday's victim.
Yes, friends. That is a lovely 2nd(ish) degree burn. Thankfully, mom has a prescription for the
serious
burn creme. It looks much better today but it is rather uncomfortable. :(
And in case you were wondering, it is in my "elbow pit"... which is probably why it is so uncomfortable. ;o)
P.S. I graduate tomorrow. And the huge bandage that wraps around my arm is going to look so darn cute with my cap and gown. Now to get a "big girl" job... Needless to say, I need a job that does not deal with grease or the possibility of getting burned. But God is still working on that. And I am being patient.